Installation of Tivimate IPTV Player on Firestick isn't that easy as it seems to be but we've made it easy for you. If you follow this step by step method, you can easily install Tivimate on Firestick without any issue or error. Furthermore, you can also download TiviMate IPTV Player for your Android device from Tivimate Website.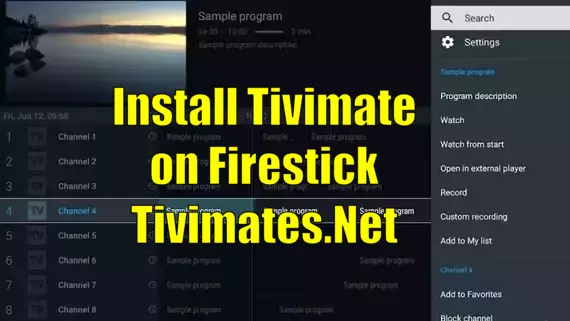 What is Amazon firestick?
An Amazon Fire TV Stick is a device that plugs into your TV to access streaming services like Amazon Prime Video, Netflix, and Hulu, as well as a variety of free and paid streaming channels. The Fire TV Stick is a lot like a Roku or Google Chromecast device, but with the added benefit of being controlled by the user's Amazon account. Do you know how to setup Tivimate Best Settings?
What is Tivimate IPTV Player?
Tivimate IPTV Player is Amazon firestick application which lets you access Live TV streaming channels on your tv. It allows you to watch more than 2000 Live TV channels on your normal tv. You can install Tivimate on your Smartphone and use your phone as a remote for controlling TV channels. Also checkout How to Pay for Tivimate Premium.
How to Install Amazon fire stick on Tivimate?
For installing Amazon fire tv stick on Tivimate, you will need the following:
A Tivimate Account.
An Amazon Fire TV Stick Device.
A TV which supports an HDMI input.
An active internet connection.
Here are the steps to install Amazon fire stick on Tivimate:
Tivimate IPTV Player Installation Guide
1. From the Main Menu scroll to hover over Settings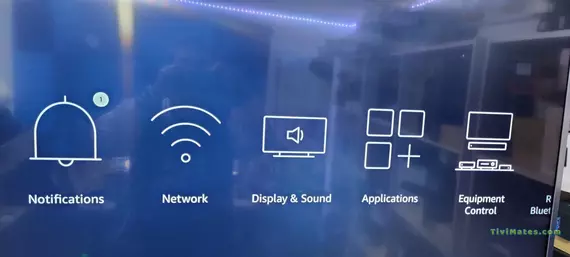 2. Then Click My Fire TV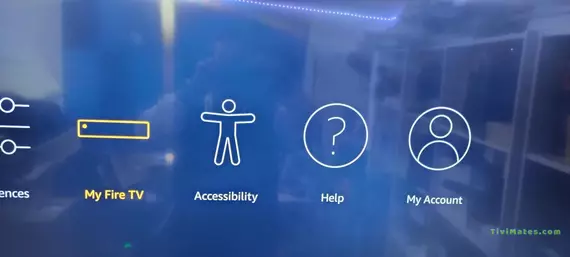 3. Choose Developer Options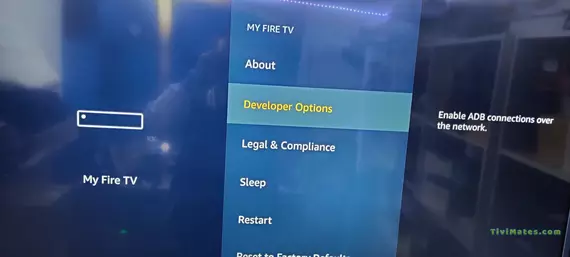 4. Click Apps from Unknown Sources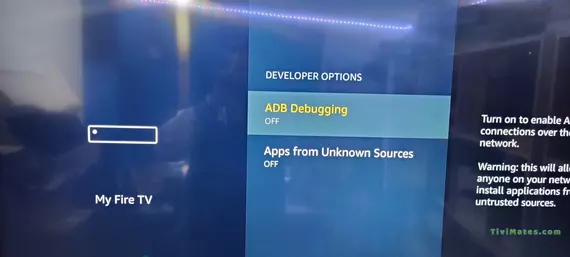 5. Choose Turn On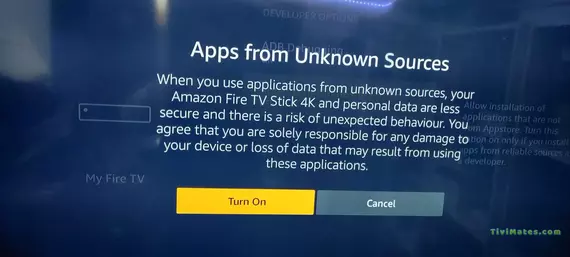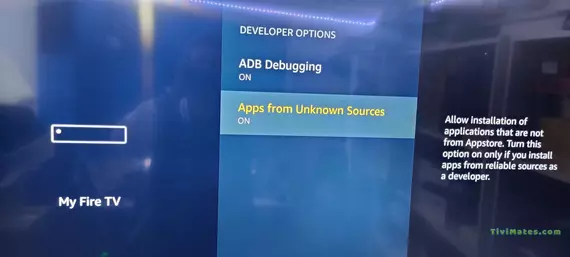 6. Return to the home screen and hover over the Search icon. (You can also enjoy Tivimate Premium Account Free).

7. Type in Downloader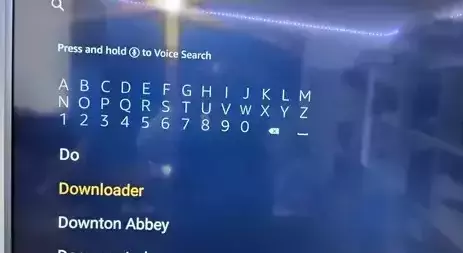 8. Select the Downloader app. (Also checkout How to Pay for TiviMate Premium Account).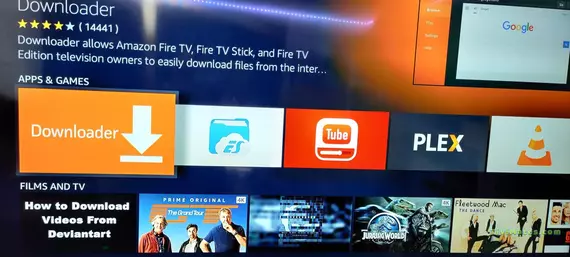 9. Open Downloader APP. Now click here to start downloading Tivimate Apk file.
11. Wait for the file download to finish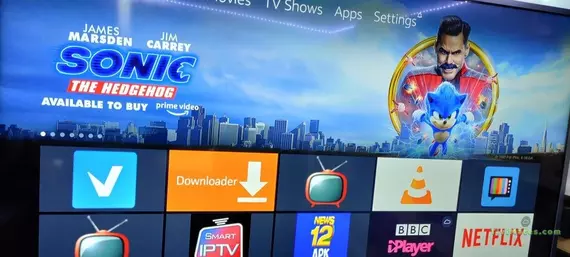 12. Click Install and once the installation is completed. You can open the app and start watching the movies and TV shows.
All done, this way you can easily install tivimate on firestick and after Tivimate Login you can watch latest movies, TV shows, and other videos online without any interruption. In case you've having issue with entering into your account, try Clear Cache of your Tvmate App. If you don't know about FireTV, you can visit this article on Amazon Fire TV.
Live TV streaming is quick and simple with TiviMate Premium. This software is speedy because it doesn't require downloading additional files. In addition, this program makes it simple to view various shows and movies online. Before today, watching TV had never been so enjoyable.
Tivimate Premium features
Tivimate Premium is the paid service of Tivimate IPTV Player and it gives you access to Live TV channels, on demand content, music, sports and many more. Checkout Tivimate Channel List. It gives you instant access to all the popular Indian channels like Sun TV, Asianet, Zee Malayalam, Prasar Bharati channels and many more. It also gives you access to channels from other countries. The paid service also provides you access to Live IPTV channels, On Demand content, Sports, Music and much more.
Jail-Break Firestick
Jailbreaking a Firestick is not illegal as it is your device and you can use it the way you want. Make sure, you aren't troubling others as you install any apps on Firestick. Jailbreaking Firestick is completely legal but make sure you have installed a trusted VPN to stay safe against legality issues. Also checkout Tivimate Lifetime Subscription. With this method, your identity will be hidden and you will not get involved in any trouble when streaming copyrighted or pirated contents.
ADVANTAGES OF JAILBREAKING A FIRESTICK
You can easily customize your Firestick the way you want it to function and take control of it.
Install any third-party apps or channels and thereby get access to unlimited entertainment.
Stream unlimited movies, music, web content including the geo-restricted contents without limitations.
Besides streaming, you can even watch live tv channels for free on your Firestick.
You can stream any premium contents at the zero cost.
Conclusion
The Amazon firestick is a great device which lets you stream media, play games and access Live TV channels. It can be installed on Tivimate IPTV Player, which is an IPTV app that lets you access Live TV channels from anywhere in the world. If you want to enjoy Live TV channels on your normal tv, get Tivimate IPTV Player.